PETER MAZZEO & THE HIT SQUAD
GEORGE CINTRON DANNY MIRANDA
SUSIE HART PETER MAZZEO
THE NEW YORK BEE GEES ARE:
PETER MAZZEO TOM FLYNTZ MANNY FOCARAZZO TAMMI WOLF MIKE FLYNTZ PETER LAZOS
HERE'S WHAT'S GOIN' ON...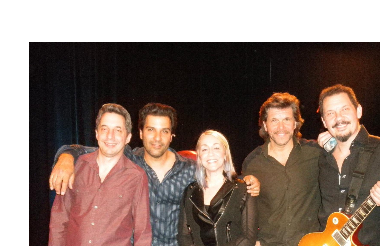 PETER MAZZEO - SOLO - THE SMOKE INN - FRIDAYS - DELRAY BEACH - 8P -
(AS TOUR SCHEDULE ALLOWS)
THE NEW YORK BEE GEES TRIBUTE SHOW:
FRIDAY: DEC. 3RD - THE PALACE THEATER - GREENSBURG - PA, - (724)-836-8000
JAN. 7TH - NORTH CHARLESTON COLISEUM & PERF.

ARTS

CENTER, NORTH CHARLESTON, SOUTH CAROLINA - 8P
JAN. 8TH - THE KNIGHT THEATER/BLUIMENTHAL PERFORMING ARTS CENTER -
CHARLOTTE, NC. - 8P (704) 372-1000
FEB. 3RD - THE NY BEE GEES TRIBUTE SYMPHONY SHOW - NORFOLK, VA.
FEB. 4TH - NY BEE GEES TRIBUTE SYM;PHONY SHOW - NEWPORT NEWS, VA.
FEB. 11TH - NY BEE GEES TRIBUTE SHOW - BALLYS TWIN RIVER CASINO - RI. - 8P
FEB. 12TH - THE KESWICK THEATER WITH THE TRAMMPS - GLENSIDE, PA. - 8P
FEB. 18TH - THE JAMES

K.

POLK THEATER, NASHVILLE, TENN. - 8P
: